…The [21-Day Purse Empowerment] challenge is coming a long great. My accountability partner is fantastic. She makes sure we communicate daily. I have to admit that I am a shopaholic; however since joining the challenge, I have improved. [Shani] Your tips are great! Waiting for the Wealthy Wednesday Live session! –S. Jenkins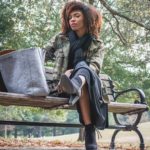 After my divorce I hired [Shani] and she changed my life in 6 weeks, what I could not change in 20 weeks. 
During, my first session I said Ohhhhhhh this is "Adulting".  I went from being financially ignorant to being financially informed so now words like Money Market, Stocks no longer intimidate me anymore.  
It doesn't matter how much more your Man knows about Money than you; it is still your responsibility to make your own money and understand how to save it, spend it wisely, and grow it.
Instead of splurging with some extra cash, I put it in my savings account! That's huge for me. –T. W. Warren
I have been working with Shani for 6 months. In that time span I have increased my ability to save money and my credit score has improved by 120 points!  I went from wondering if I could become a Home Owner, to partnering with Shani to increase my Credit Score. Now, I have clarity about my goals, and my ability to achieve them.
Shani, has an indicative personality. I find myself scheduling appointments before my next appointment. Because, I am motivated and always ready to meet my next money goal. I am really blessed to have met her at a time that I really needed my Purse Empowerment… -T. Johnson
I eliminated some re-occurring bills at the end of the last video Netflix, Apple Music , and monthly subscriptions. I took for my credit score to go down to really take my credit seriously. –L. Banks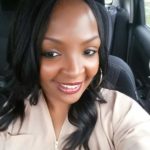 "Before I met Shani, my financial life was in ruins. Because my finances were a mess, my life was a mess. I was unable to maintain a budget so because of that, my bills were never paid on time. My credit score was in the low 500s so obtaining credit for anything was almost impossible.
Meeting Shani was definitely heaven sent and I thank God that I took the steps necessary to fix my finances. Shani helped me to maintain discipline by creating a budget every month. By creating this budget I was able to see how much was coming in and how much was going out every month. It requires a lot of discipline and because of that, I'm able pay all my bills on time, live within my means, and stay away from things I cannot afford at the moment.
Shani also provided me with credit repair assistance. I was able to get many things removed from my credit report including a bankruptcy. My credit score has increased by over a 100+ points in the last 6 months. I was able to purchase a vehicle with a very low interest rate which is something I wouldn't been able to do in the past.
Shani's service and expertise is exceptional. She is definitely recommended and I look forward to continue working with her for my financial needs."
Get FREE Money Tips!
Add your name to our email list and we will send you valuable money saving tips and strategies straight to your inbox every Monday!