6 Things Mom's Can Do To Practice Self Love with Money
---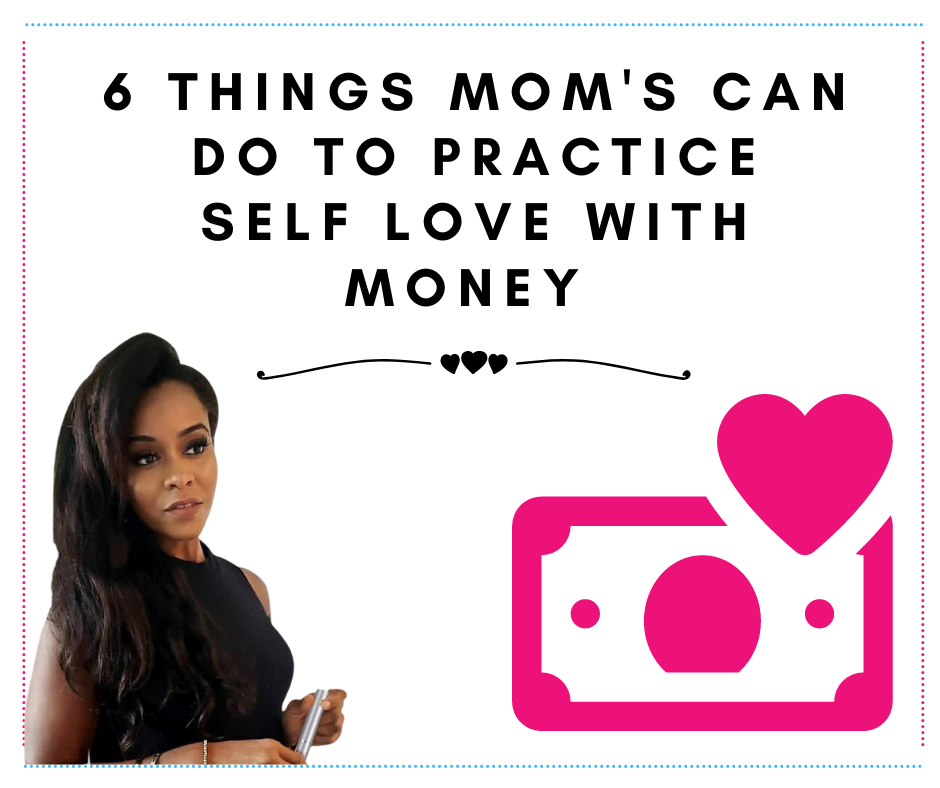 1. Normalize friendship with people that have more money than you!
Association brings On Assimilation
2. Challenge Yourself  to Invest
26 percent of women between the ages of 22 and 38 invest outside of their workplace retirement accounts, compared with 43 percent of millennial men.
3. Set a Monthly Date Night with your Dollars!
Use this time to express gratitude for your existing resources, while creating new goals that address current cash challenges
4. Make a Payment toward your Federal Student Loan despite the interest being frozen, so your money goes straight to the principle!
5. Normalize hiring help in a specific area that eats up your time at least once per month!
Eg: Laundry, cleaning, car wash, babysitter if you need to focus without distraction for an hour or so!
6. Create a Splurge Urge List
Instead of shopping impulsively, I have a note section in my phone where I keep pictures and links to things that I want to buy. I designate one day per month to shop from that list. Buy the end of the month. I Don't want half of that stuff
Get FREE Money Tips!
Add your name to our email list and we will send you valuable money saving tips and strategies straight to your inbox every Monday!